Description
Homeschool groups spend a day at BNHV!
Location
Buffalo Niagara Heritage Village
Date & Time
October 11th, 10 AM - 3 PM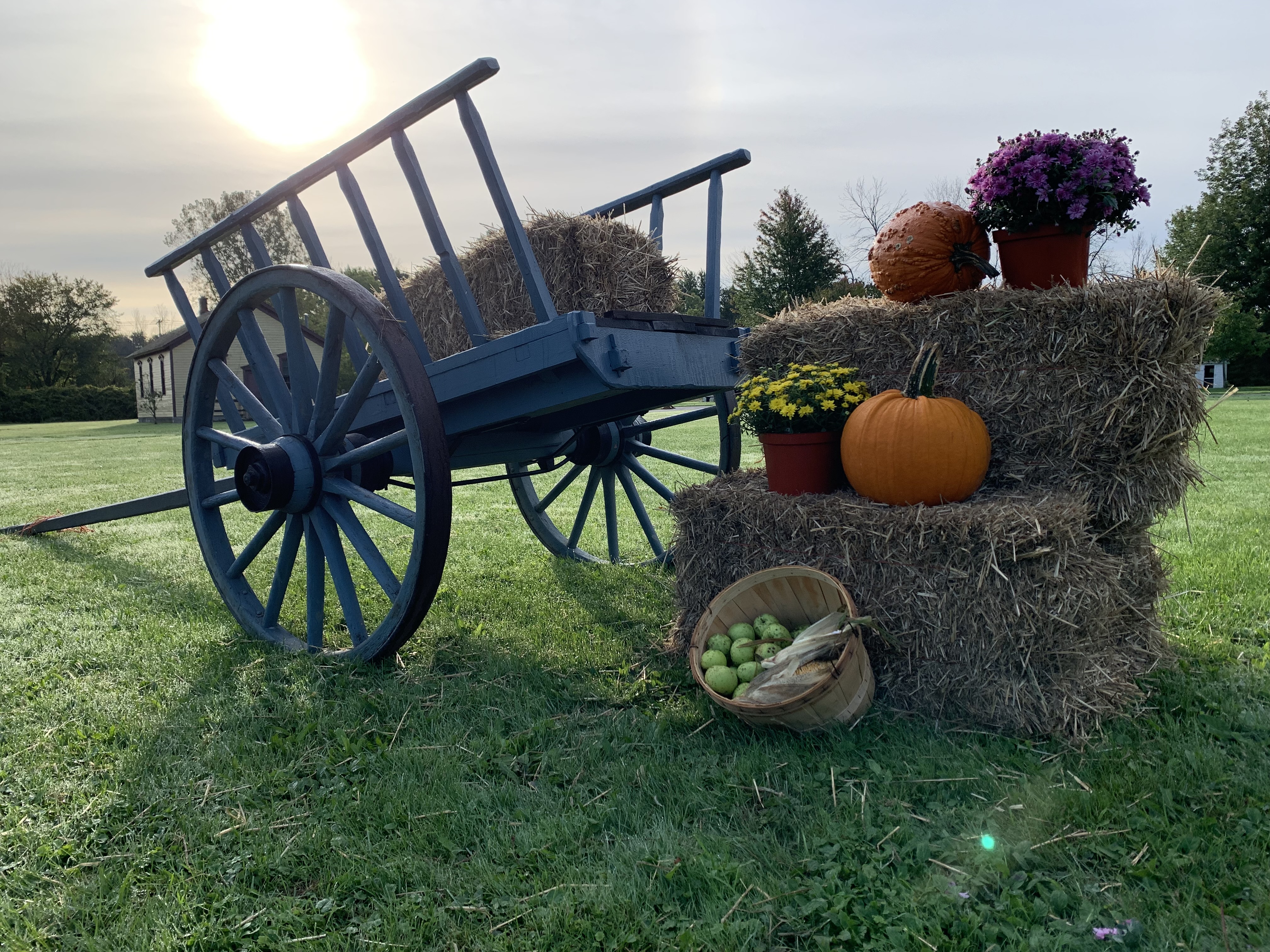 Homeschool Days
Schedule of Sessions
Note: Please pick one program per time slot
Session 1: 10 AM - 10:50 AM
Stories and Crafts:
"Leaf Man" by Lois Ehlert
After reading "Leaf Man" by Lois Ehlert, participants will go on a leaf hunt and then make their very own Leaf Man.
Leaf Science:
What Makes Leaves Change Color?
Why do leaves change color in the fall? Let's do a science experiment to find out! Participants will also be able to make leaf and/or chlorophyll rubbings.
Session 2: 11 AM - 11:50 AM
The Apple Pie Tree
We all fall for apples in the fall. After reading "Apple Pie Tree" by Zoe Hall, participants will work together to make an apple pie filling which they can then take home and put into their very own mini-pie! Then, they will get a chance to taste a premade apple pie which follows the same recipe. This activity will involve use/consumption of: flour, salt, butter, apples, cinnamon, and sugar.
Apple Star
Did you know that there is a star inside of apples? Participants in this session will learn the Apple Star story, and then will decorate a canvas bag using apple prints.
12 PM - 12:50 PM
Lunch
All participants will get 50 minutes to enjoy lunch on the grounds. Please bring your own lunch from home.
Session 3: 1 PM - 1:50 PM
Fall STEM Challenge:
Ten Apples On Top
How many apples can you stack until they fall? Put your engineering knowledge to the test and see if you can stack 10 apples up on top (just like Dr. Seuss). This session will be split into two different groups based on age.
Session 4: 2 PM - 2:50 PM
Stories and Crafts:
"Busy Little Squirrel" by Nancy Tafuri
Fall is a busy time of year for many of our forest creatures. Find out what the busy little squirrel is doing and then make a bird seed feeder/ornament to take home for your backyard friends.
Let's Get Messy!
Prepared to get messy as we delve into some apple and pumpkin investigation. Participants will use all 5 of their scenes to investigate both an apple and a pumpkin.