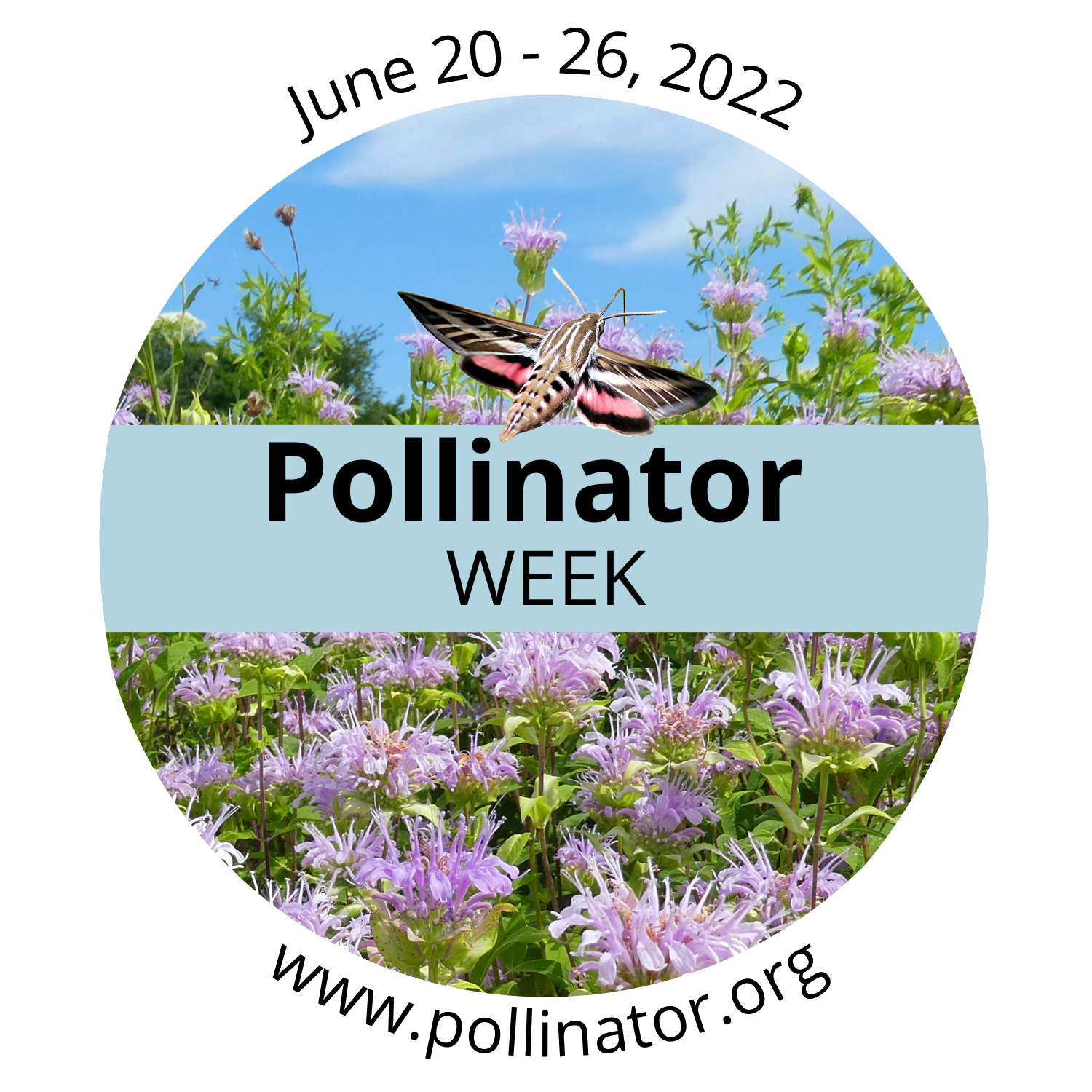 Celebrate Pollinator Week at Buffalo Niagara Heritage Village's
Pollinator Symposium
Pollinator Week is an annual celebration in support of pollinator health that was initiated and is managed by Pollinator Partnership. It is a time to raise awareness for pollinators and spread the word about what we can do to protect them.
Birds, bats, butterflies, moths, flies, beetles, wasps, small mammals, and most importantly, bees are pollinators. They provide pollination services to over 180,000 different plant species and more than 1200 crops. That means that 1 out of every three bites of food you eat is there because of pollinators. Pollinators also support healthy ecosystems that clean the air, stabilize soils, protect from severe weather, and support other wildlife.
Pollinator populations are changing. Many pollinator populations are in decline and this decline is attributed most severely to a loss in feeding and nesting habitats. Pollution, the misuse of chemicals, disease, and changes in climatic patterns are all contributing to shrinking and shifting pollinator populations.
Buffalo Niagara Heritage Village will be celebrating Pollinator Week by welcoming the following organizations to our campus. In addition, take a look at the pollinator garden located here on the grounds and learn what we are doing here at Buffalo Niagara Heritage Village to help support our Pollinators.
WNY Pollinator Project
Started in March 2022 by Gretchen Squier, a former teacher, the goal of the WNY Pollinator Project is to provide education about pollinators in the Western New York region. This organization aims to raise awareness of pollinators, advocate for their survival, and work to provide environments where they can thrive.
This organization will have a table with educational materials for visitors to look through in the Historic Village.
WNY Honey Producers Association
A NYS not-for-profit incorporated association of beekeepers located in Western New York, this organization includes regions as far east as Rochester, north to Lake Ontario, west to Lake Erie, and south to the Pennsylvania border. The WNY Honey Producers Association includes hobbyists as well as commercial beekeepers.
This organization will have a table with educational materials for visitors to look through in the Historic Village, as well as an observation hive.
Save the Bees WNY
Part of the Kenmore Village Improvement Society, the goal of this organization is to help increase the buzz about pollinators, trees and other native plants for pollinators.
This organization will have a table with educational materials and giveaways for visitors to look through in the Historic Village.
Buffalo Niagara Heritage Village's Helmets to Hives: Beekeeping for Veterans Program
In 2014, a retired horticulturist and Vietnam veteran dreamt up a program where veterans could spend time on a bi-weekly basis working alongside one another in the peaceful presence of bees in an apiary. Working with the staff at BNHV, an apiary was constructed and WNY's first beekeeping for veterans program, Helmets to Hives, was launched in 2018. Helmets to Hives is enthusiastically supported by the VA Western Healthcare System, the Veteran's One-Stop Center of WNY, and the Vet Center.
This program will have a table with educational materials on what BNHV is doing to assist the pollinators of WNY.
---
Hours
BNHV is open from 10 AM - 4 PM.
Admission
Adults: $10.00
Seniors (65+)/Military: $8.00
Children (12 and Under): Free
BNHV Members: Free
As part of Buffalo Niagara Heritage Village's ongoing commitment to providing accessible educational programming, children will receive free admission on Saturdays. A donation of up to $6 can be made at checkout to help BNHV continue to offer these initiatives.
Guided Tours
Guided Tours are included with admission, and start at 10:30 AM, 11:30 AM, 1 PM, and 2:30 PM.
---
Date & Time
10:00am to 4:00pm on June 25, 2022
Organizer
Buffalo Niagara Heritage Village
Phone: (716) 689-1440
Email: info@bnhv.org
Website: bnhv.org
Location
Buffalo Niagara Heritage Village
3755 Tonawanda Creek Road, Amherst, NY 14228 – Google Map